"Imagine creating something so complex that nobody has succeeded before. And being able to do so in a field that has a meaningful impact on society is remarkable."
Mina Alibeigi
AI Researcher
Every year, traffic kills almost 1.5 million people, with 50+ million severely injured. Nearly all these accidents are caused by the driver. We, a team of software engineers, AI researchers, and car safety specialists, are committed to changing that.
We're convinced that automation is the key to making traffic safer, and our mission is clear: to develop world-leading software for automated driving.
Our technology encompasses every aspect of automation, from how the car perceives and understands the world to how it navigates through it. And by regularly updating our fleet with improved software, we are steadily progressing towards a future where cars will be safer for everyone on the road.
Our ultimate vision is to help make car accidents a thing of the past, to create a day when all roads are safe and lives are no longer lost to preventable accidents.
​
To achieve our mission of saving lives and ending traffic accidents is to go where nobody has before. It requires us to venture into the unknown, pioneering new technology and pushing the frontier of autonomous driving. While there's no denying our determination and expertise, we must also stand united to succeed. By fostering a culture of trust, support and enablement – a place of psychological safety where all of us can thrive – everything else will follow. We call this a people-at-heart culture.
This culture means caring. It means the company cares about me, and we care about one another. It means sharing, so we give each other energy and have fun together. Our culture is also about belonging. It's important to feel at home and that we can be ourselves at work. Finally, a people-at-heart culture means well-being. So, we enjoy the flexibility needed to be and do our best – at work and in life.

Our people-at-heart culture is built on three core values: trust, collaboration, and innovation. To live these values and continuously improve upon our culture is a non-stop commitment. To us, these values aren't just words. They're a promise we stand by, all of us.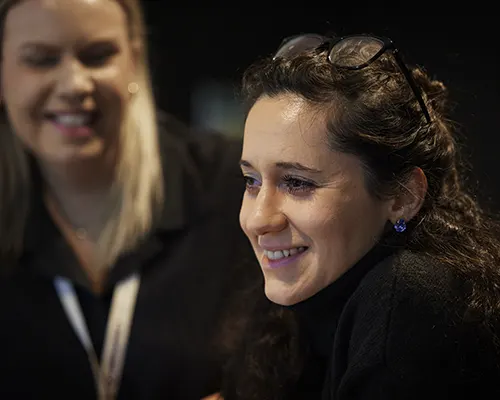 We engage in a culture that respects, values, and supports differences. A culture where we can be our true – our best – selves at work. We're honest, open, and transparent in everything we do. We're convinced of each other's good intentions, and we strive for empathy and understanding of different perspectives. Acting in this manner, we actively build trust in our relationships with our colleagues and business partners. We strengthen this trust by delivering on our promises. Every time.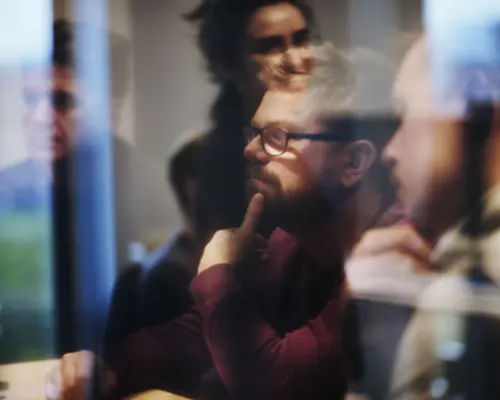 Everyone should feel a sense of belonging and a desire to contribute. So, we reach out, boost, coach, support, and challenge each other – giving and sharing energy. Together we create an environment where people want to step up, embracing responsibility and accountability. We believe in achieving results together and taking the opportunity to collaborate across teams and with customers and partners. Moving towards zero collisions is what brings us all together.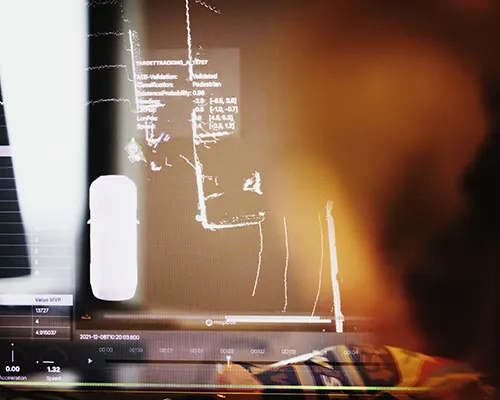 We're part of something bigger – a purpose uniting us in our strive to save lives in traffic. We have a difficult journey ahead of us, and to succeed we need to mobilize all our grit, determination, and courage. So we push boundaries, always standing at the forefront of technology. We thrive on challenges and experiment, iterate, and learn together.

Zenseact offers several initiatives to nurture our culture of creativity. In addition to offering extra parental pay during the first six months of your parental leave, paid holidays and sick time, and wellness reimbursement, we offer flexible working hours, remote work, and work-from-home options.
We also organize company wellness days and regular "cultural fikas," where we celebrate and learn about different cultural phenomena (from Eid Mubarak to ultra-running) worldwide. We arrange language cafés, where our international roster of employees can meet, discuss, and pick up new language skills from each other. Additionally, we offer professional Swedish training.
Regarding our commitment to equality and diversity, we host the Gothenburg chapter of Girls in Tech Nordics and sponsor the Gothenburg Pride Festival, West Pride. Our onboarding process focuses on imbuing recruits with our cultural values. Moreover, in-house mentorship programs, knowledge boosts, job rotation, study circles, agile foundation training, and other relevant internal courses are offered continuously. Even our leadership programs center around our key values trust, collaboration, and innovation.
Furthermore, we're dedicated to reducing our carbon footprint with 100% green energy data centers. We use seawater to cool our office data center and solar panels to boost energy consumption. Our bike-friendly environment and focus on hybrid / EV company cars make us CO2 emission leaders at Lindholmen – and we're named as best-in-class employee commuting support.