Innovators of the world, unite!
The industry must develop at breakneck speed, and the future of automated driving will get nearer with every collaboration we enter.
Through cooperation and partnerships, we'll speed up innovation while avoiding unnecessary technological and intellectual costs. We welcome other innovators to use our software services in ways that they can integrate into their businesses, run them as their own and build upon them. If we can jointly fast-track new products and services to market, we'll accelerate the widespread adoption of autonomous driving.
China is the world's largest vehicle market by annual sales and manufacturing output. Consequently, the country is also facing challenging road traffic safety issues. We've set up camp to help out.
According to the World Bank Group, the percentage of road crash fatalities and injuries in China's economically productive age group (15-64 years) has reached 72%.
To reach a new level of road safety, advanced safety technology in cars is critical. Zenseact has built the AD/ADS software systems and the infrastructures behind them – such as cloud and data factory – based on a study of China-specific road scenarios, traffic laws, legislations, and driver behaviors.
With support from our local partners and suppliers, we improve our system through continuous learning.

Our partnership with Luminar resulted in the first full-stack autonomous solution for series production in the industry called Sentinel. Luminar's Sentinel deeply integrates Zenseact's OnePilot autonomous driving software solution.
Our partnership with MobilityXlab is a gateway to ground level innovation. Joined with our other partners, we get affiliated with startups and together we co-create solutions that develop into successful companies delivering products and services fit for the next generation of mobility.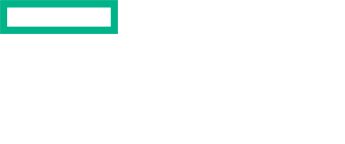 Our partnership with Hewlett Packard Enterprise (HPE) aims to provide the crucial artificial intelligence (AI) and high-performance computing (HPC) infrastructure required for the development of next generation autonomous driving systems.

Our partnership with Nvidia gives us accelerated speed in the development of the next generation active safety systems and unsupervised driving. In the near future, Nvidia's state of the art hardware will power the Zenseact software stack when we deploy it to the world together with our lead customer.